What we have been up to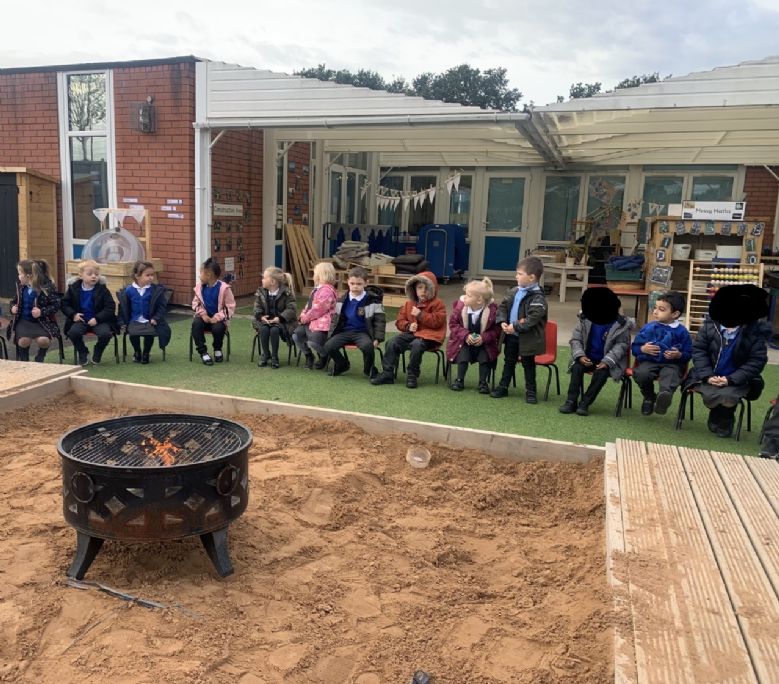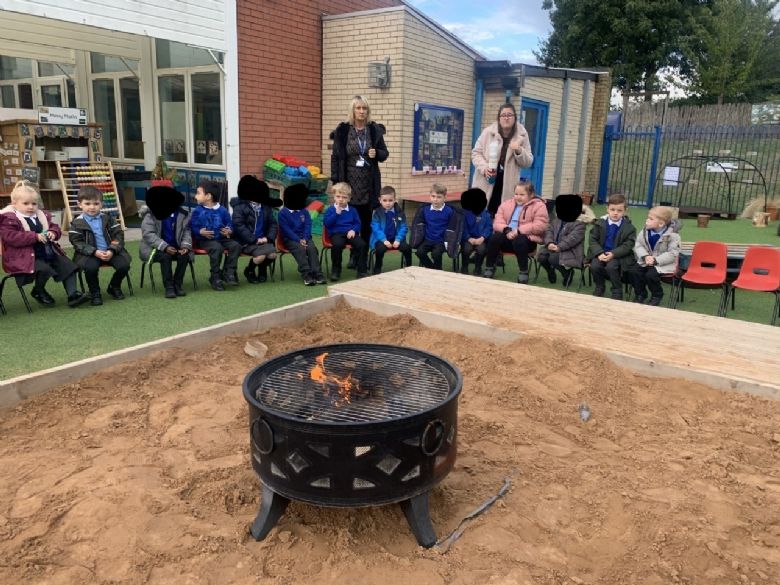 We had a fantastic time at our firepit experience. We watched the fire crackle and listened to the popcorn 'pop'. We really enjoyed it when the popcorn flew out of the pan!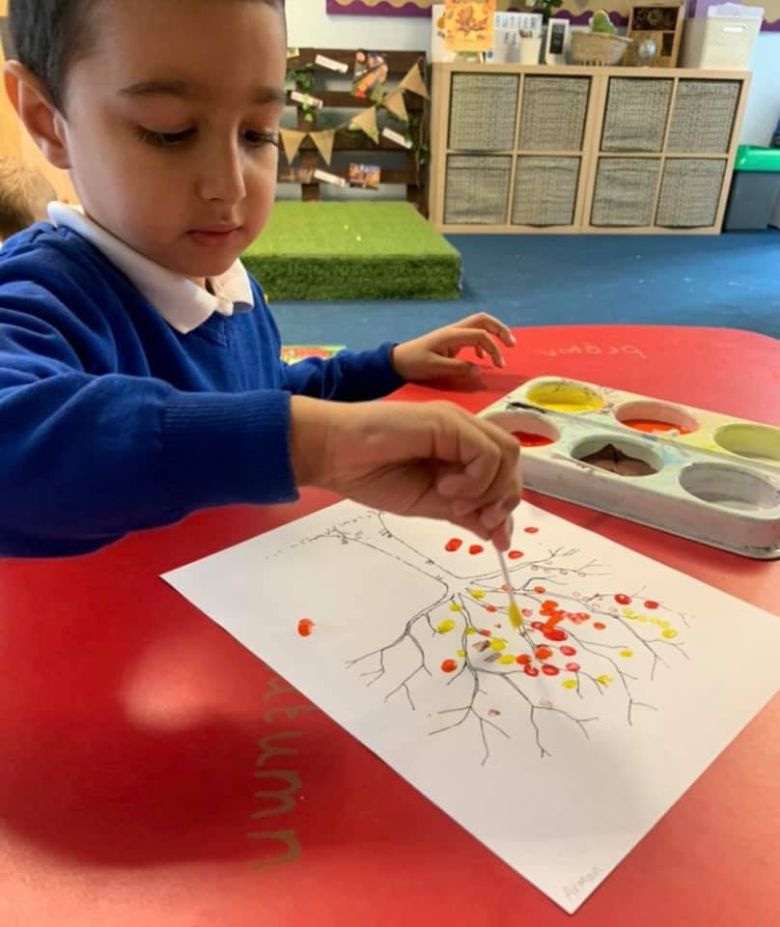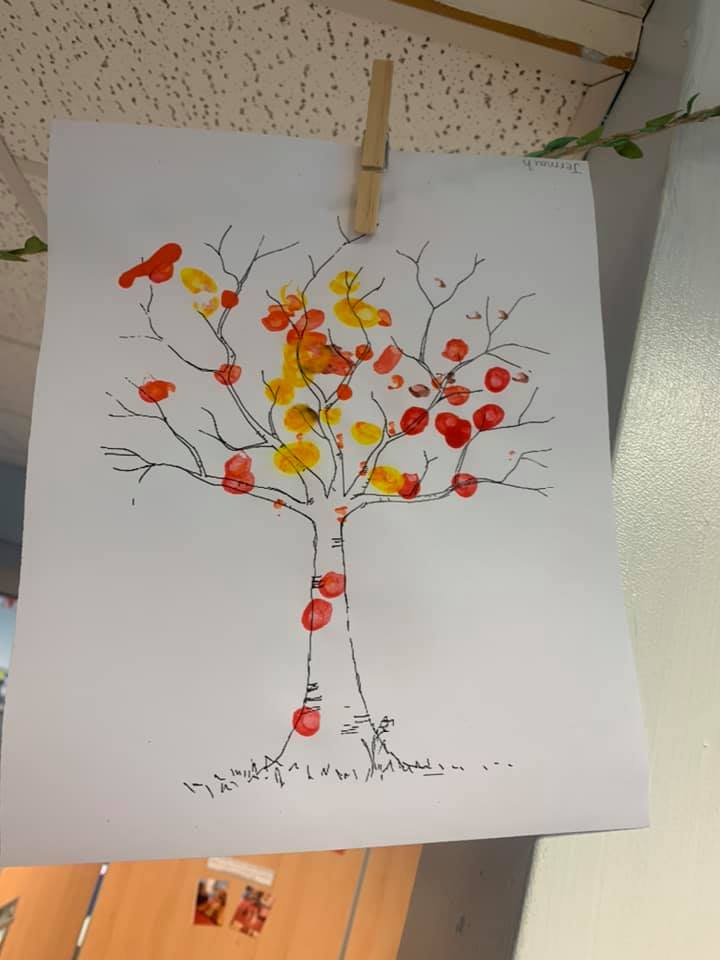 We have been learning about Autumn. We loved creating these beautiful Autumn tree pictures using cotton buds for paint brushes! Do you think we chose the correct colours for the leaves?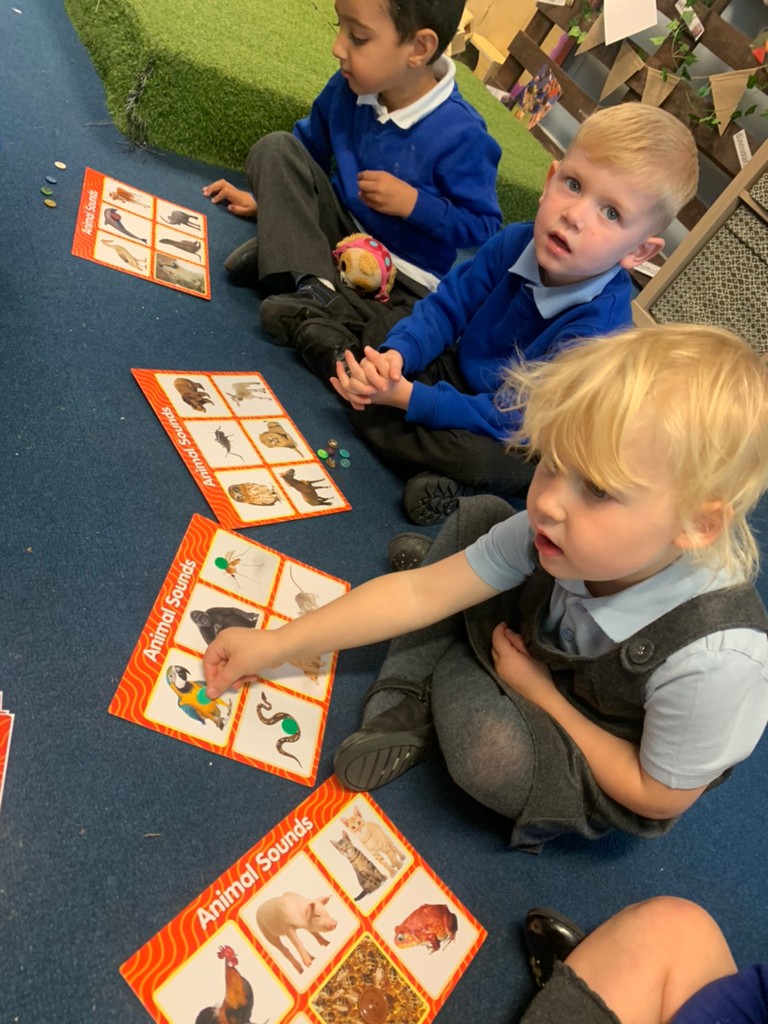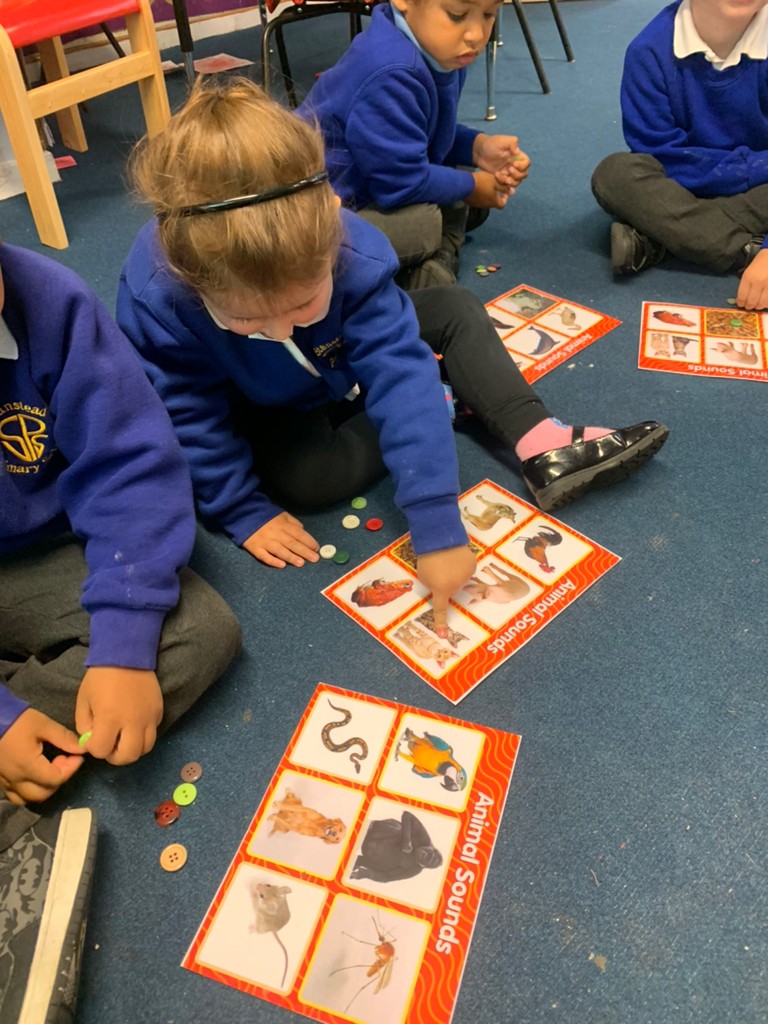 We have been learning Phase 1 phonics. We have been using our listening ears to play a game of animal bingo! If the sound we heard was on our board we put a button on top.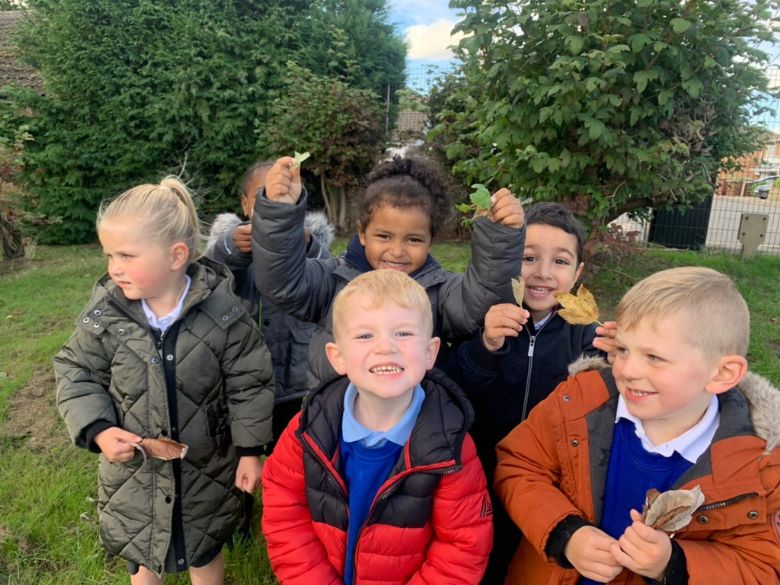 Autumn Walk! During the afternoon we went out and looked for signs of Autumn.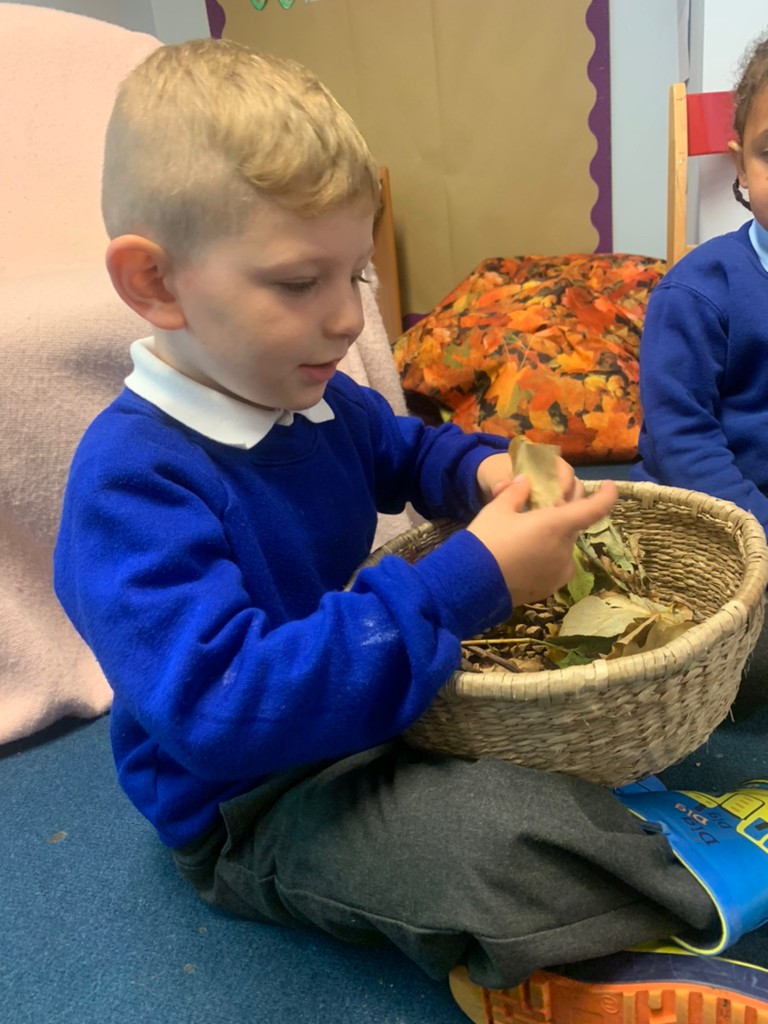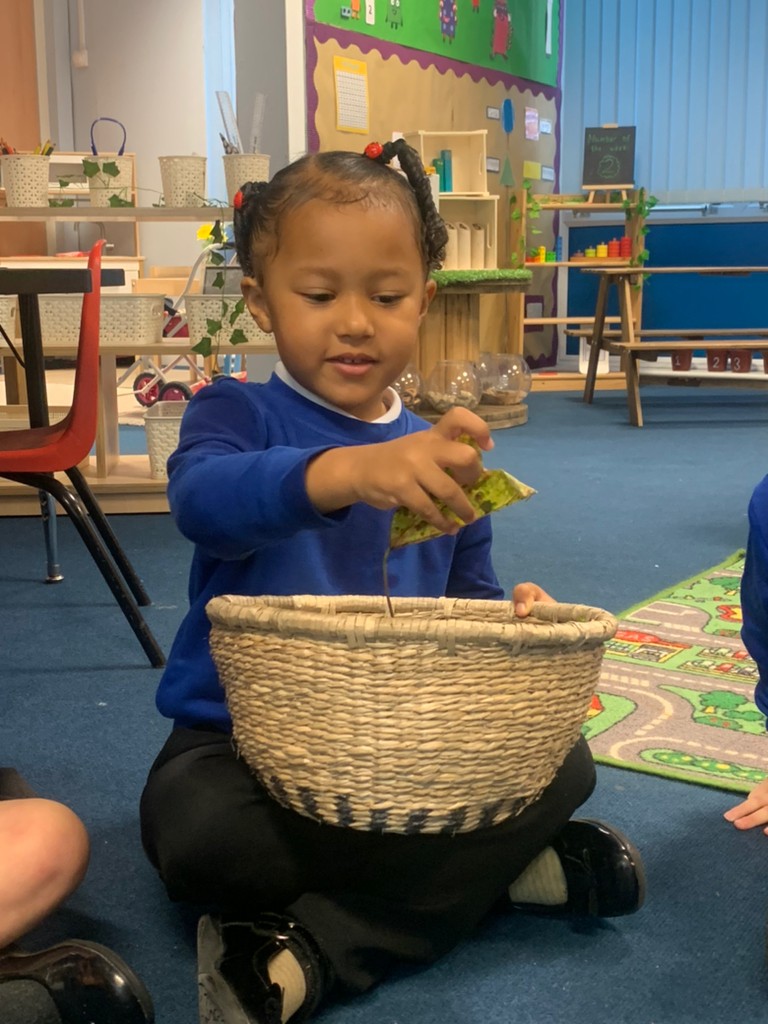 Our Story of the week was 'Leaf Trouble'. Pip the squirrel noticed that the leaves were falling from the trees and he didn't know what to do. It was only until his mum told him all about Autumn! We had a sensory basket of leaves and pinecones which we described as 'crispy' and 'crunchy' as well as all the colours.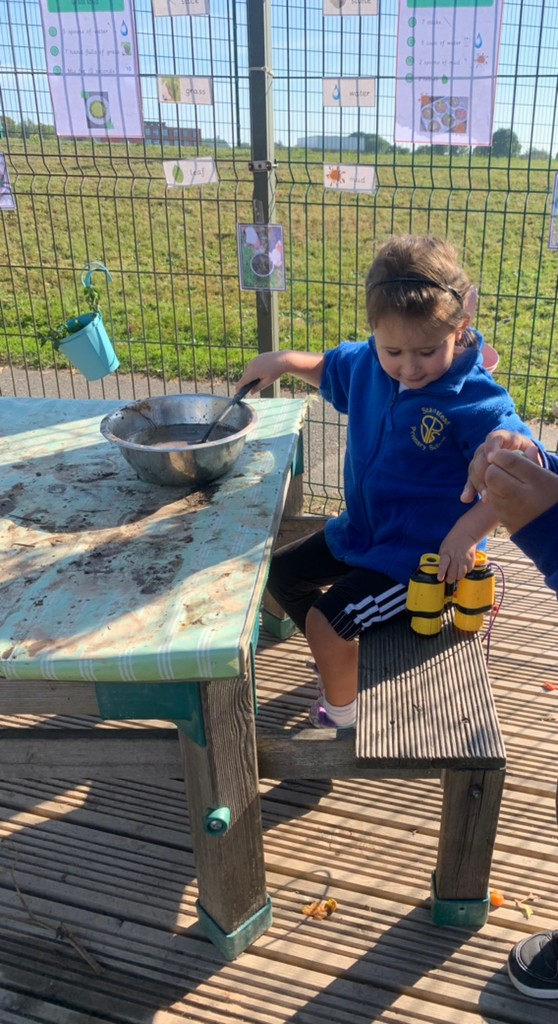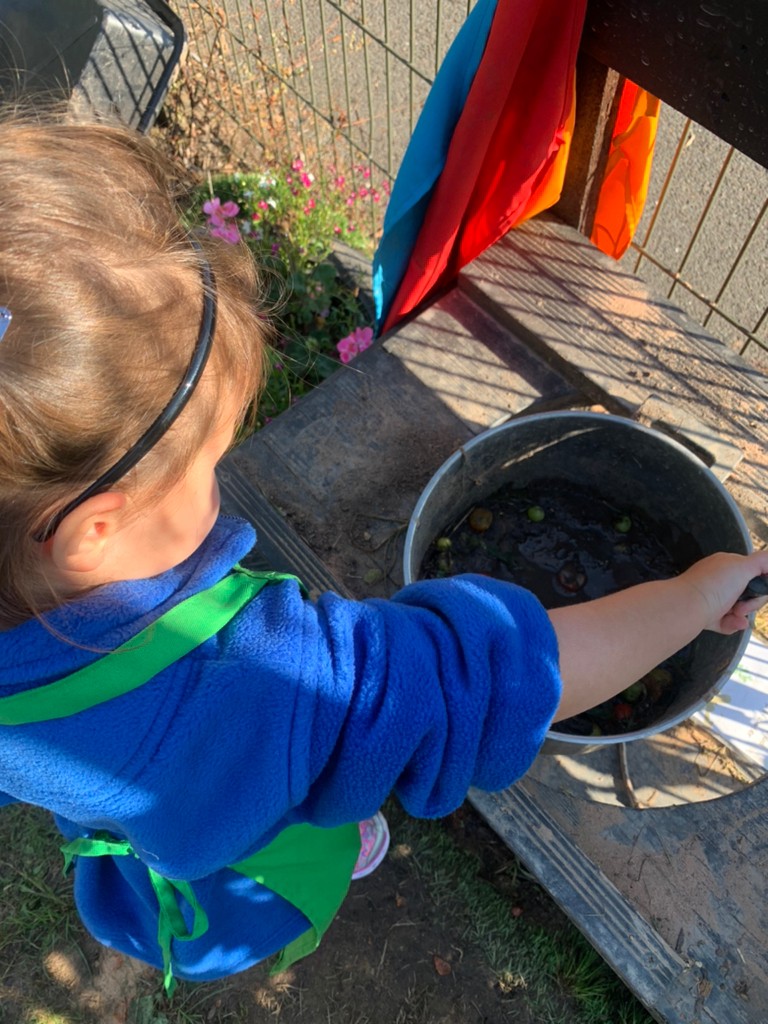 Getting messy in the mud kitchen is one of our favourite things to do! We write recipes, find the ingredients, mix them together and serve them to our friends. Would you like some grass cupcakes or flower soup?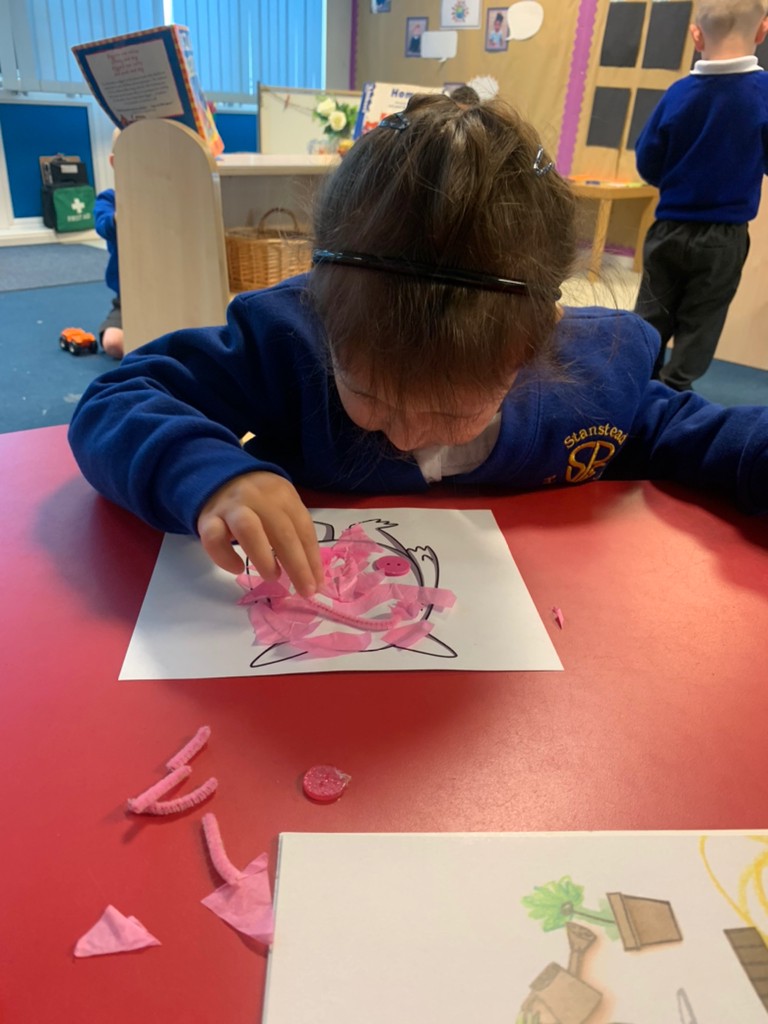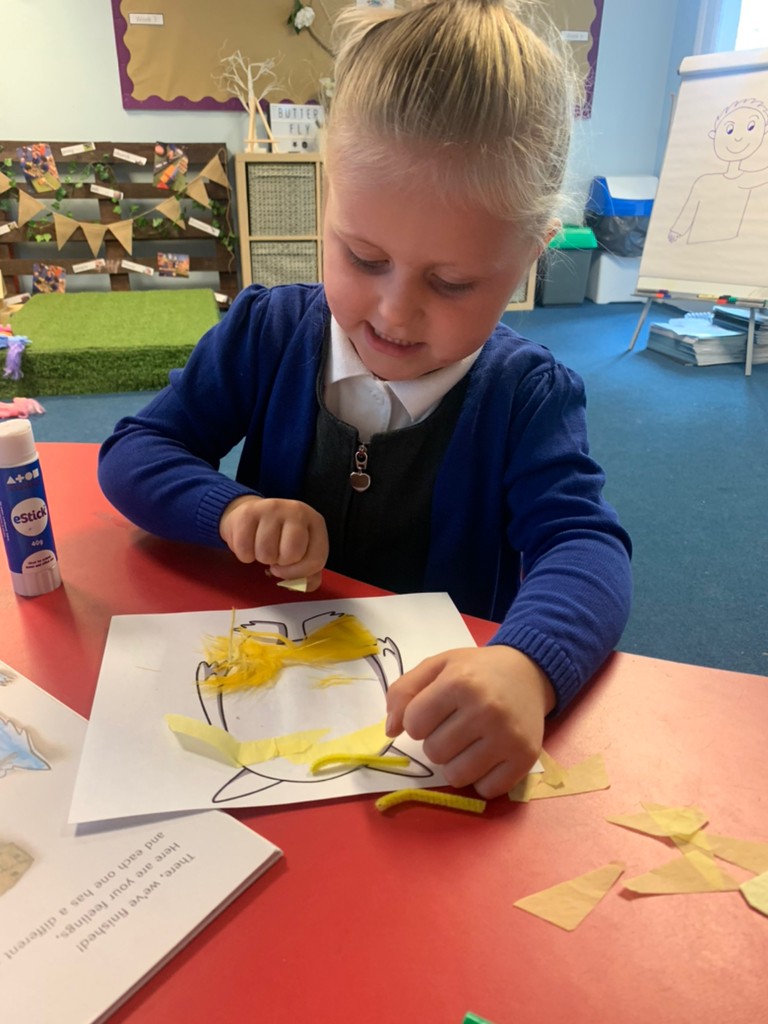 One of our stories of the week in Autumn 1 was 'The Colour Monster'. We learnt about our feelings and collaged a monster the colour we were feeling. Mabel was feeling caring (pink) and Harper was feeling happy (yellow).