Curriculum Enrichment
At Stanstead we are delighted to offer children a number of extra experiences, beyond the standard curriculum. Some of these are explained further below.
The ECO-Team
The Stanstead ECO-Team is dedicated to conserving energy and school resources wherever possible. The Eco-team – sometimes known as the Green Monitors – comprise of two children from each class. They have specific duties around school such as shutting down all the computers in the ICT suite at the end of the school day to conserve energy as well as ensure vital software updates are established. The team also engage in special ECO projects around the school grounds. This year the team have helped landscape our developing forest area by spreading woodchip around the young saplings creating a natural carpet to encourage wildlife and prevent erosion.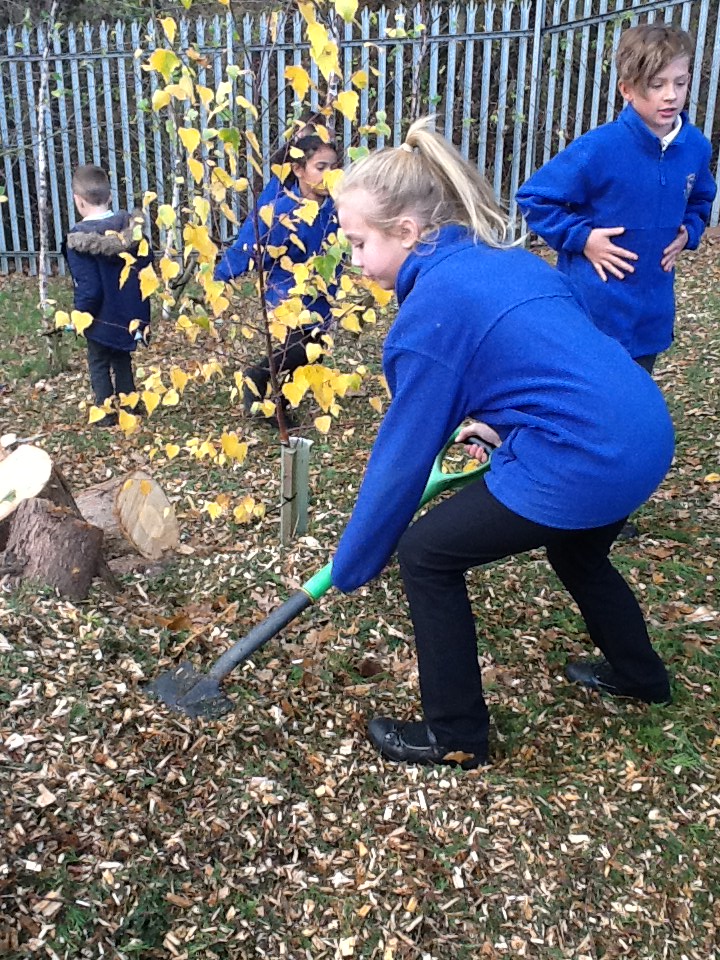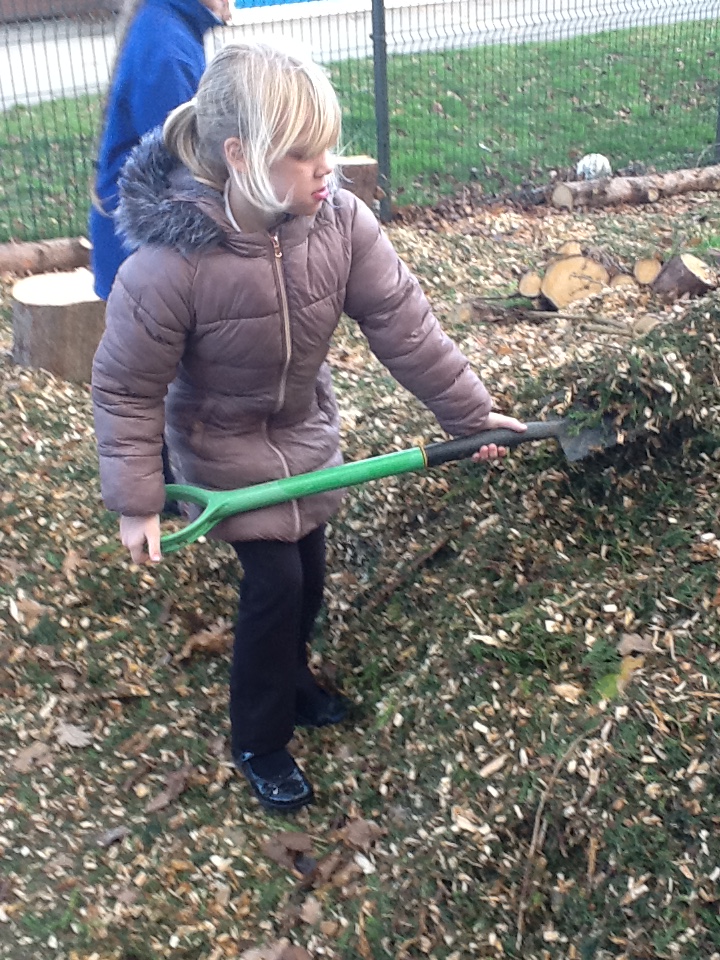 Music at School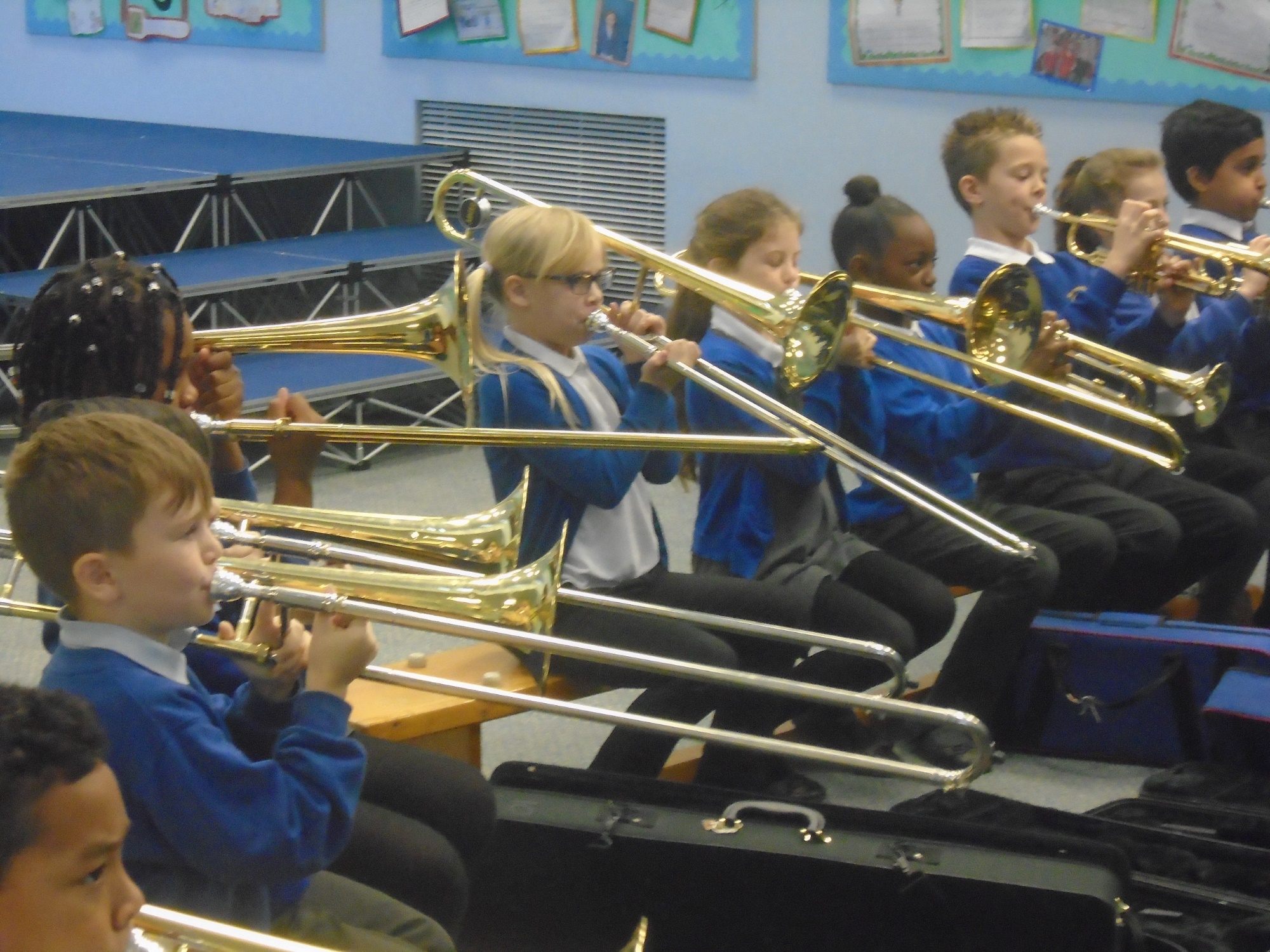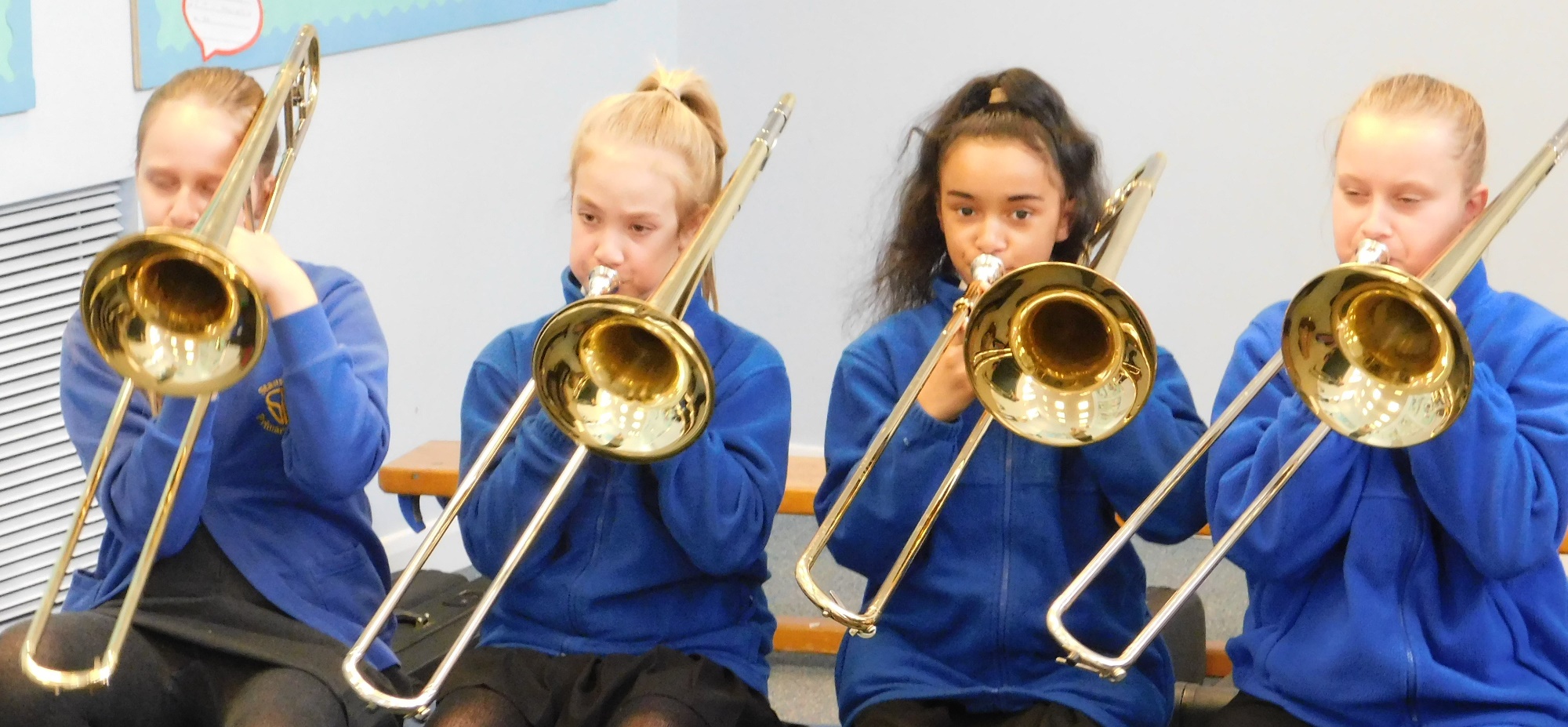 We were fortunate enough to have worked with Nottingham Music Service to broaden our musical horizons.
We are investing in our values of creativity and enjoyment!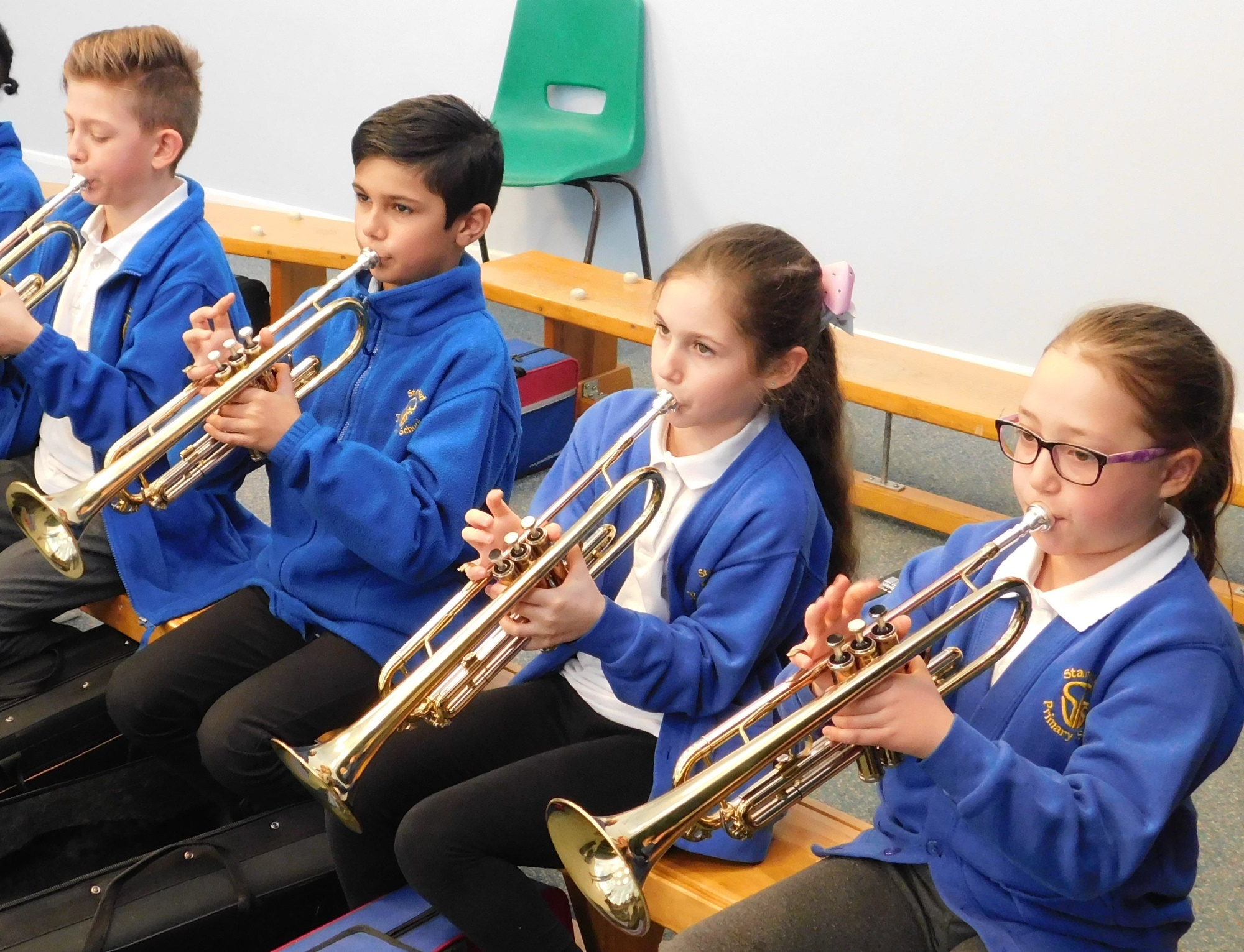 Theatre at School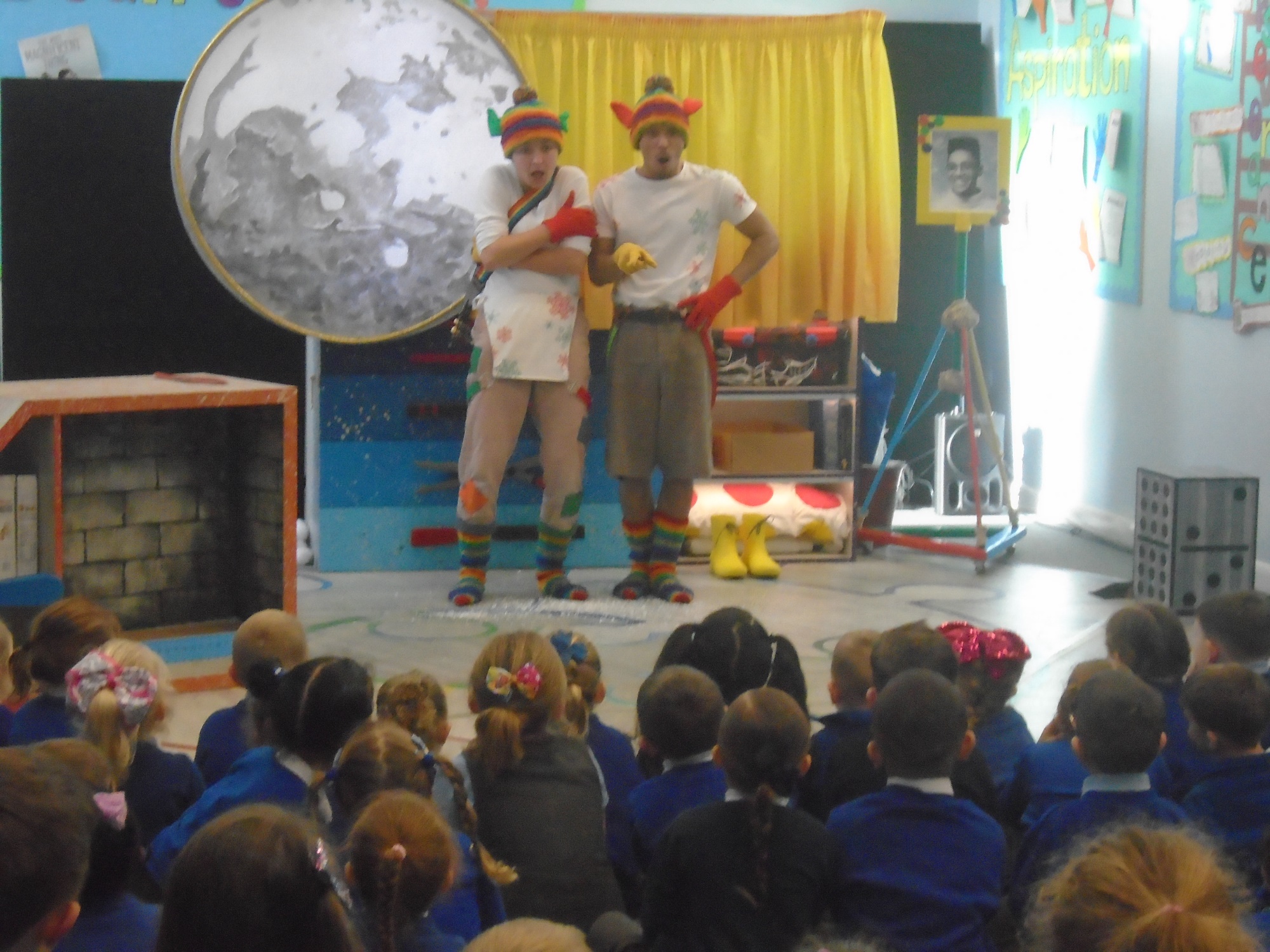 Leading up to Christmas (2019), Year 1 to Year 6 were treated to a trip to the pantomime. We then followed this up in the New Year with a professional theatre group visiting our younger children.
Seeing the values of creativity and confidence in action was a real inspiration.
Post covid, we hope to continue to provide these opportunities.
Working Outside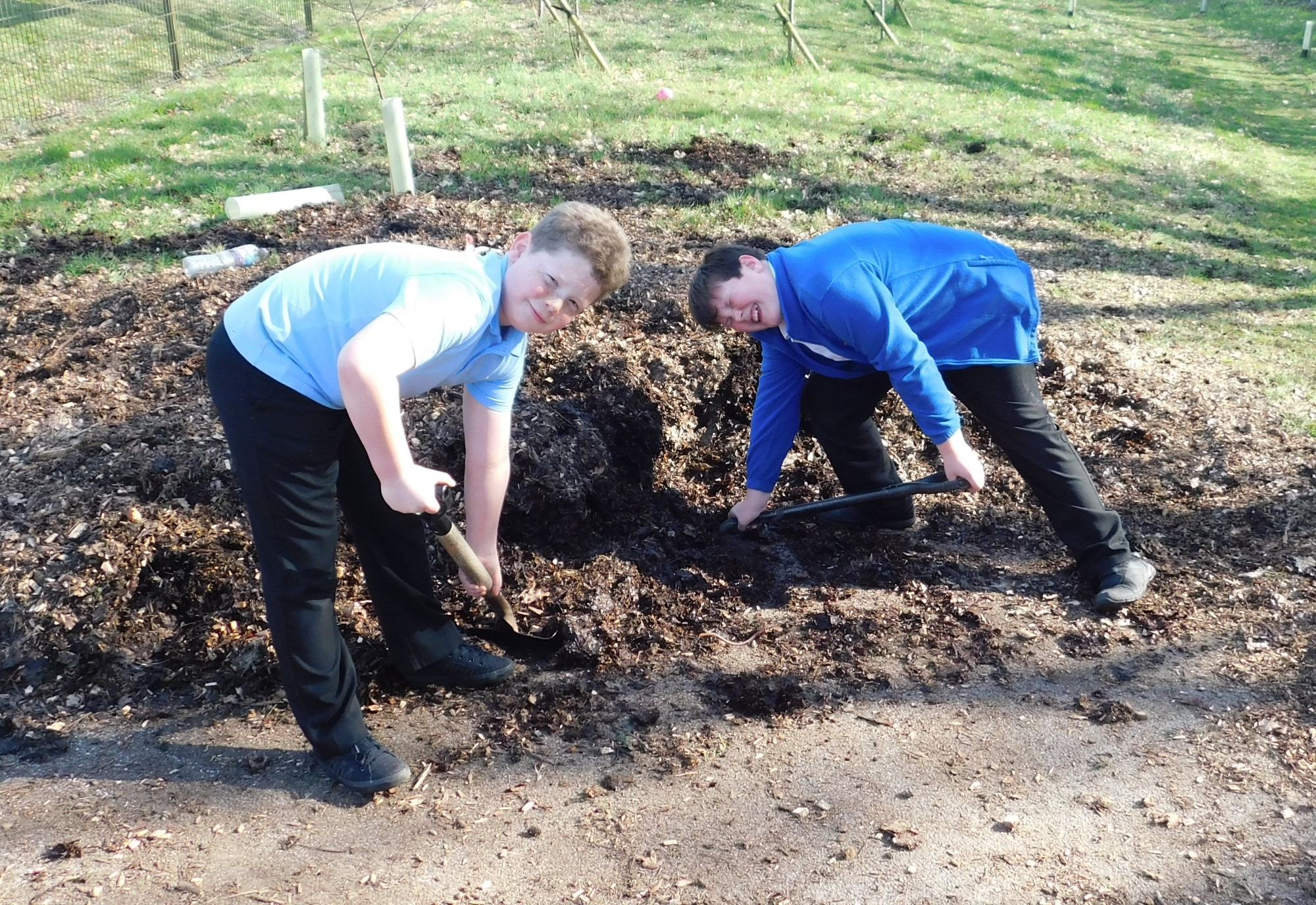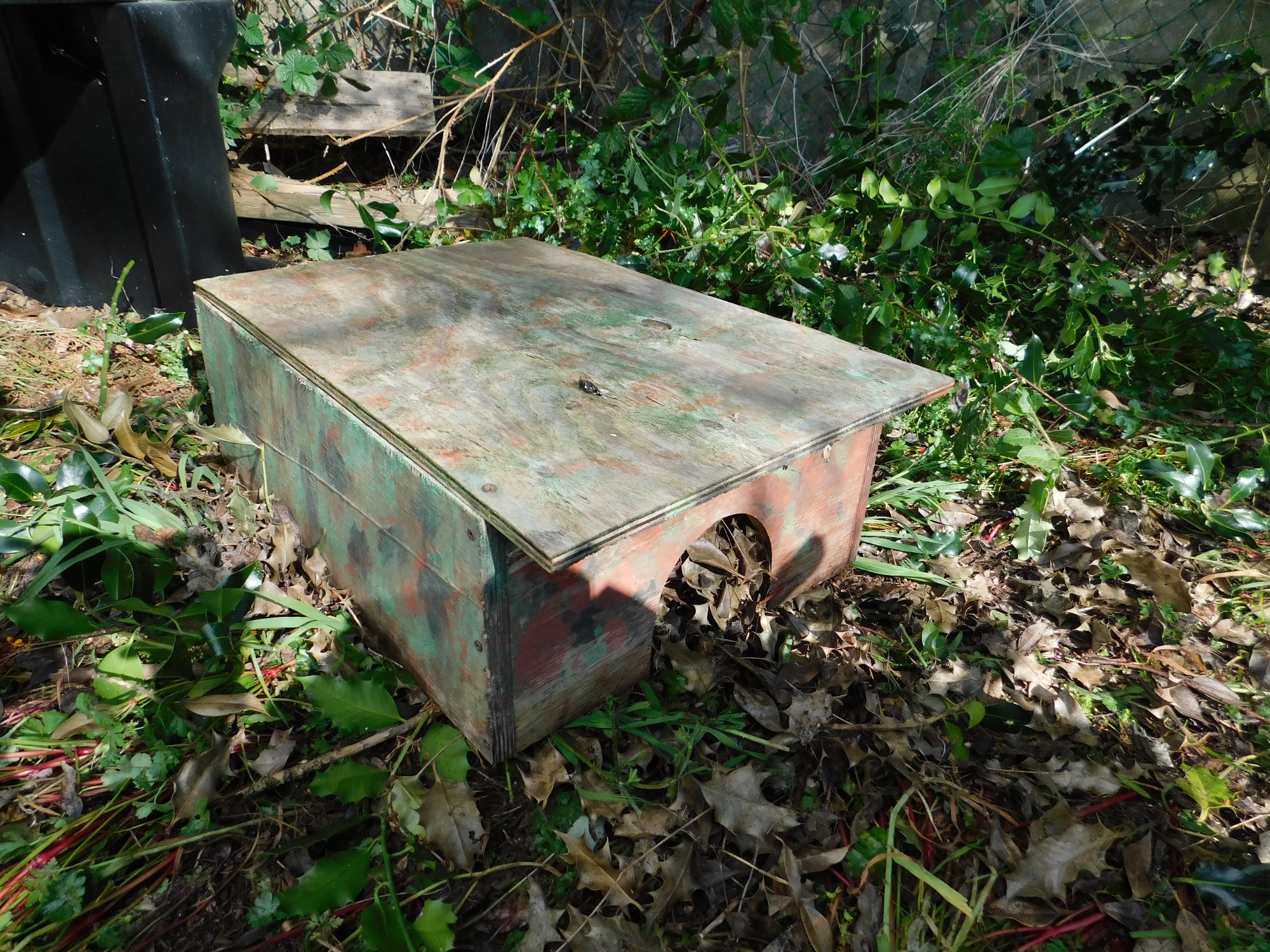 Parental Engagement
At Stanstead we welcome visits from parents to help broaden children's knowledge and experience. This picture is of Mrs Sharma visiting Year 4 children, helping to explain what it means to be a Hindu, and how that compares and contrasts with Christianity. The children learnt all about the different Gods and Goddesses that Hindus worship and what Hindus do to worship them. The children really enjoyed this hands-on learning experience.
Bike-ability
A highlight for Year 5 is when they have their bike-ability training. The children start off in the playground, and when the trainers assess them to be sufficiently safe, they go out on the road to build their road safety and confidence. They develop the values of perseverance, confidence and enjoyment.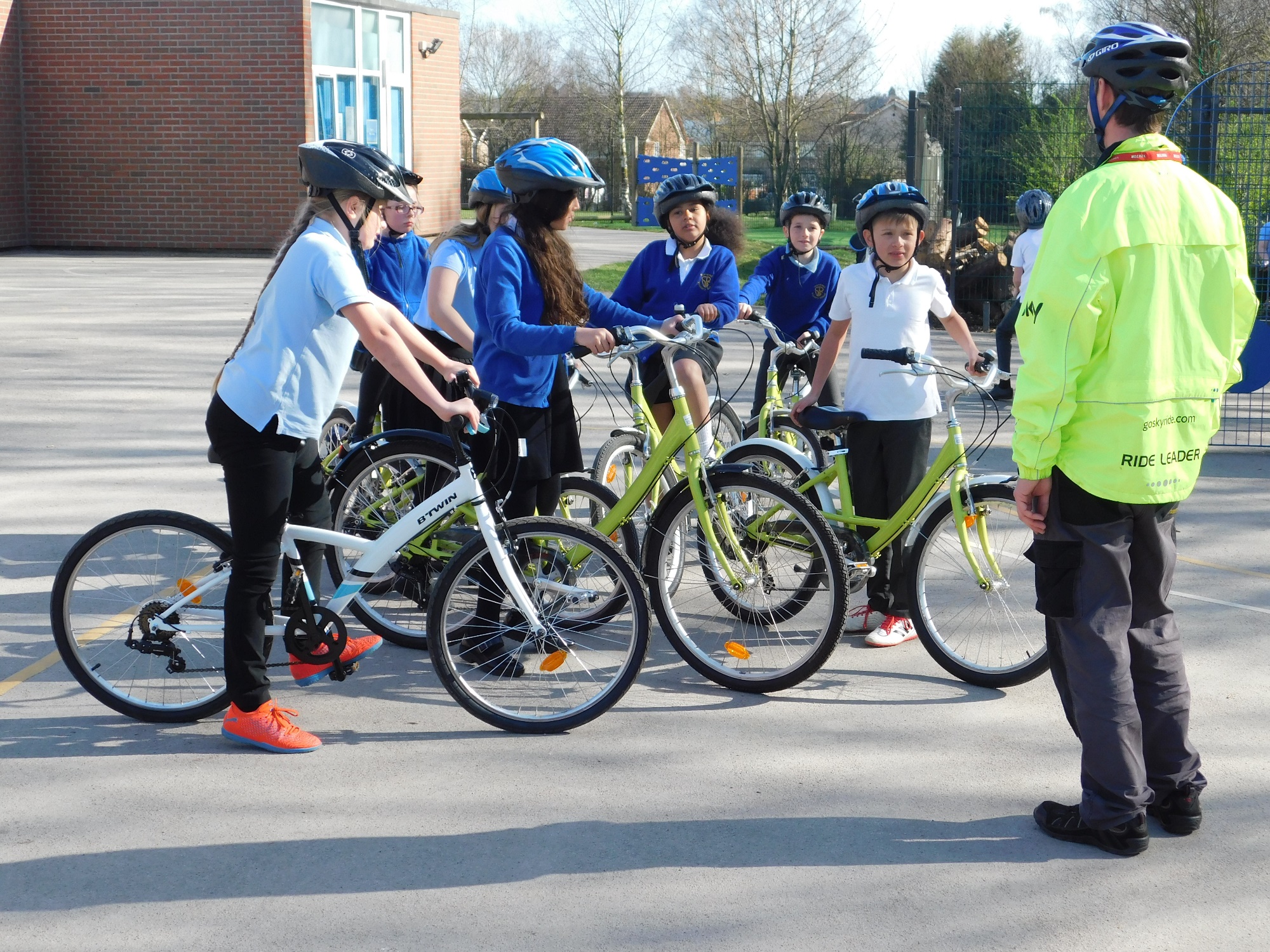 Ice Skating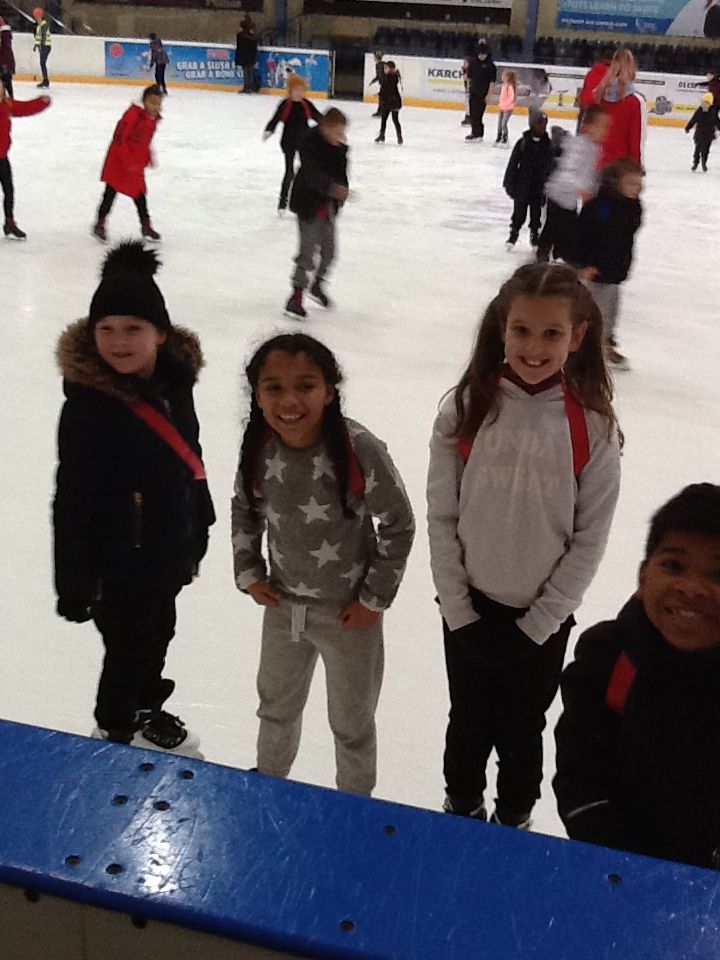 Science Competition
Each year we have a science competition to encourage the children to think creatively in this area and to have fun with science.
This photo show the children's creations from the latest competition - they were challenged to see how long they could make their objects fly for.
Author Visit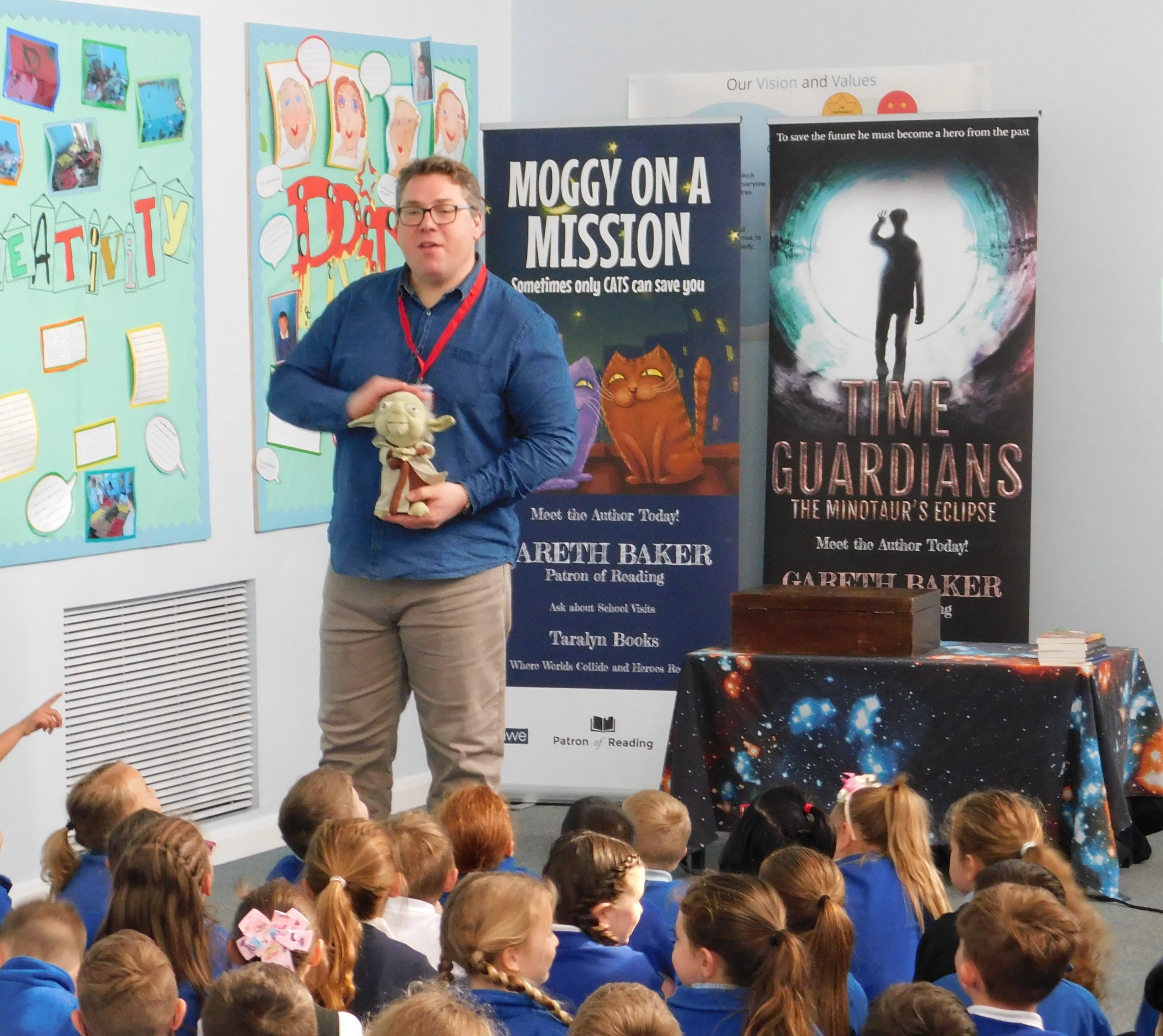 Children enjoy working off their energy helping Mr Ross in the gardens. We like to keep our school grounds looking good and it's great when the students want to give us a helping hand, showing responsibility and pride.
The pictures below are of the hedgehog house that the students made and a snap of our latest resident!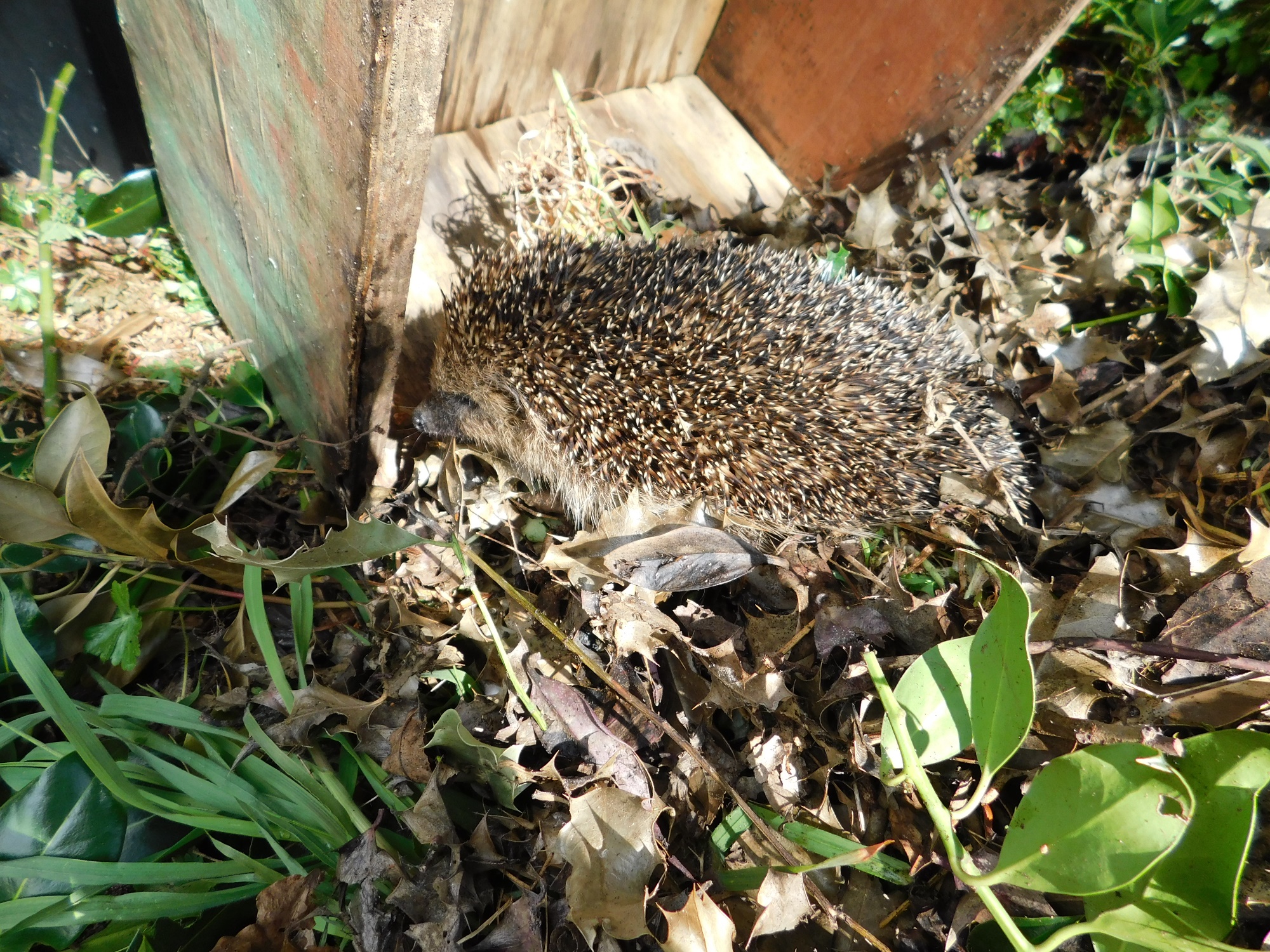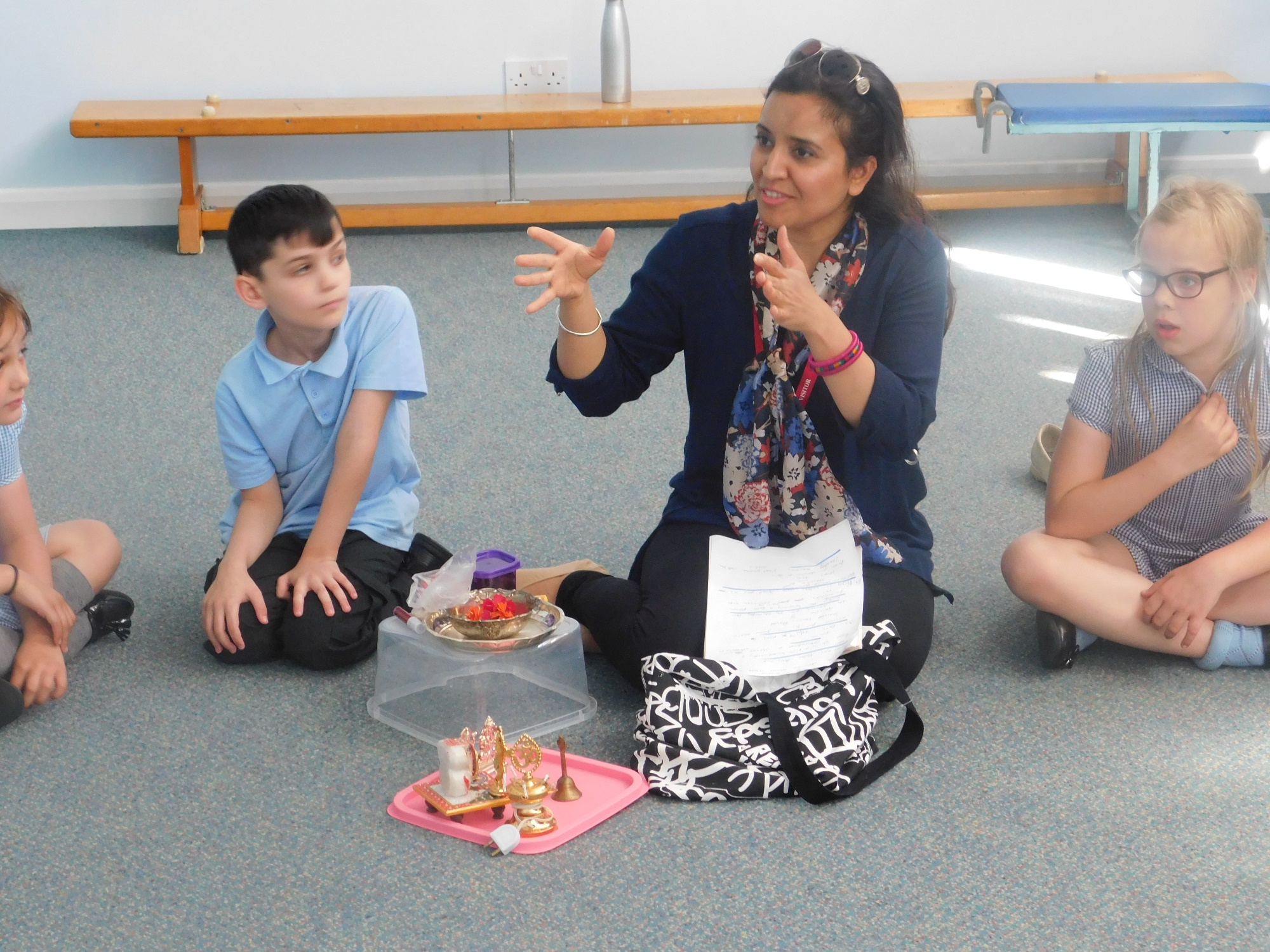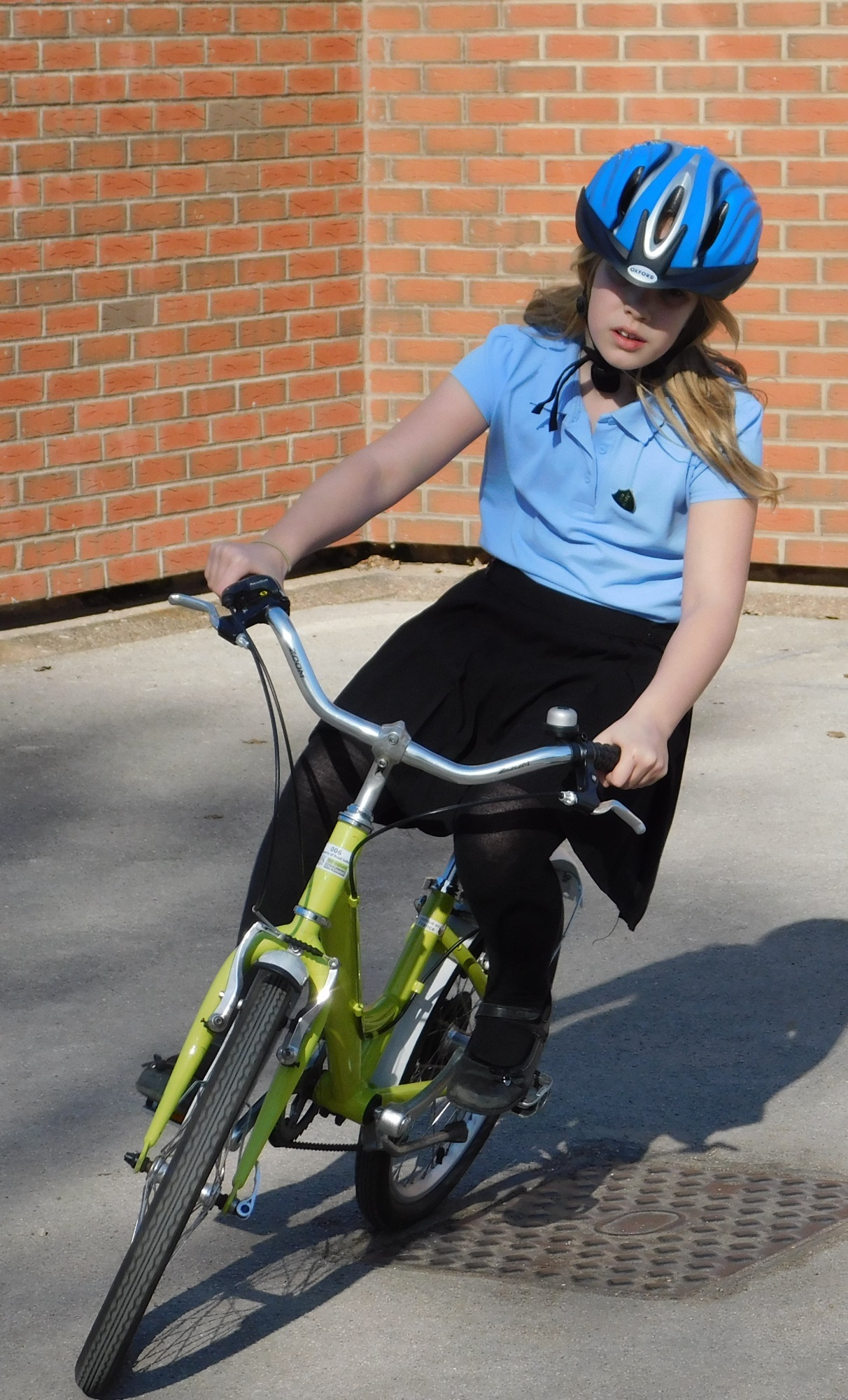 We were fortunate enough to receive funding, which allowed KS2 children the chance to go to the National Ice Stadium to have fun working on their skating skills.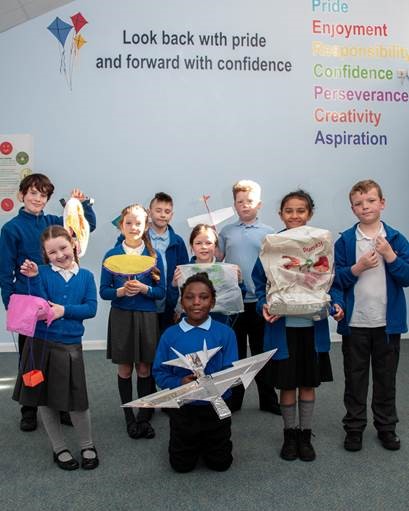 As reading is the heart of our curriculum, we have engaged with Gareth Baker, a published author, to inspire us to read and help us with our writing skills. Gareth held whole school assemblies and also worked with smaller groups. He gave the children an insight into what it means to be an author, and shared some top tips to help with story writing.