Curriculum
Summer 2022
Do we own our choices?
Our learning for the Summer term focuses on the enquiry question: Do we own our choices? Our learning will focus on looking at climate change and the impact that it is having on the planet. We will be looking at the choices that everyone makes and discussing whether an individual or group of people can make a difference. As part of our enquiry, we will be learning about deforestation and its impact on the planet's biodiversity, in addition we will be learning about the impact of global warming on the tundra biome.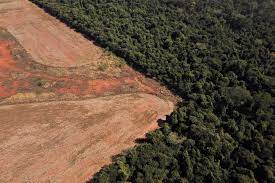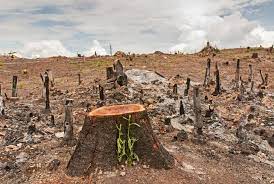 In Art, we will be learning about perspective and 3 dimensional art. As part of our learning, we will be focusing on the works of the artists Banksy and M.C. Escher.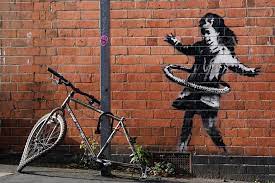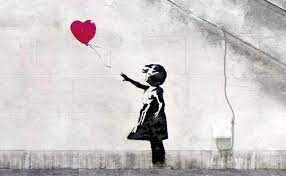 Spring 2022
How diverse is our world?
We have now come to the end of our enquiry learning looking at the diversity of our world. The children have worked so hard and have impressed me with all of their learning. Below, is a picture of our completed learning journey, which shows all the steps in our learning.

This is our learning journey for Spring 1, it showcases all of our enquiry learning. We are all really proud of what we have achieved. The parts in green are our sticky knowledge, these are pieces of knowledge that we all need to know.

Here is Year 5's knowledge organiser. By the end of the Spring term, we will know all the information on our knowledge organiser. To help us to remember all of the learning we do 'quiz time' three times a week, which helps us to focus on our sticky knowledge.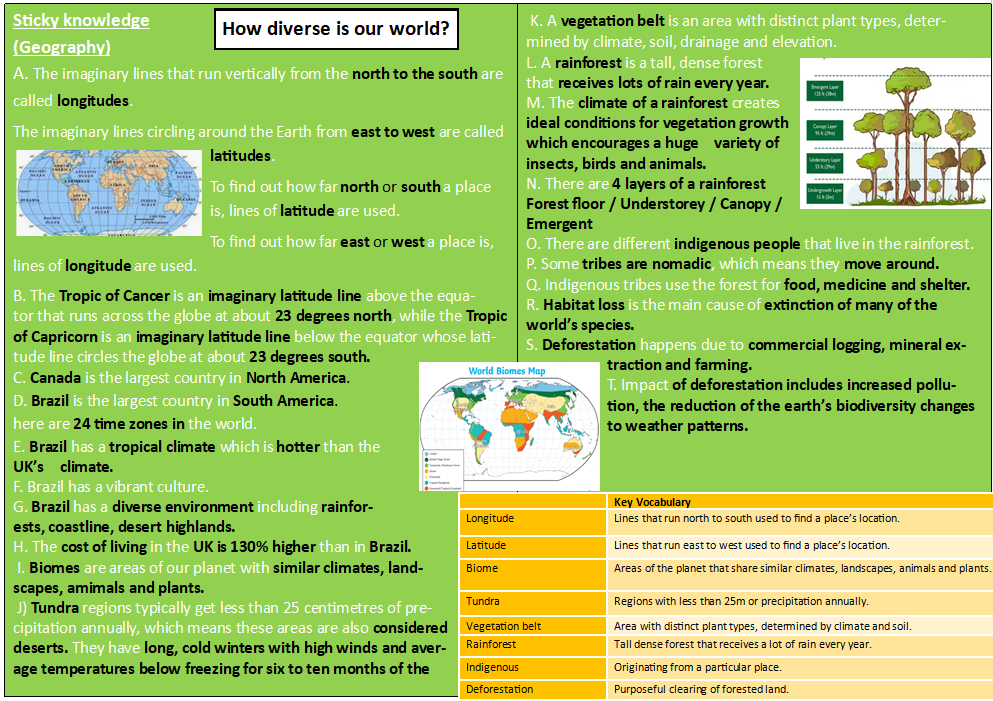 Our enquiry learning this term will focus on Geography. We will be learning about different biomes and the diversity that exists on the planet. We will be learning about countries in both North and South America and will look at how they contrast with life in the U.K.

In addition, we will be learning about rainforests and the impact of people on different biomes.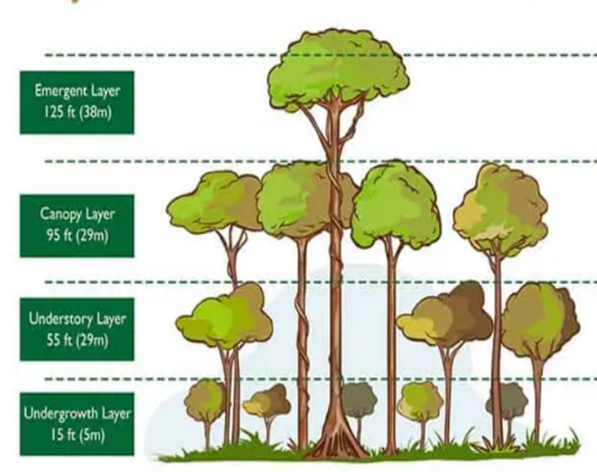 Autumn 2021
How can perspectives influence us?
We will be exploring Anglo-Saxon invasions and the conflict the Anglo-Saxons had with the Vikings.